R1 Varmint In progress
Mirror blued San Rafael R1 action, seven button piston, Custom center turned 464 brass guides,
Lathe turned seal made to exact receiver specs, polished trigger components with 464 sear pins,
Steel mirror blue shroud, barrel inserts, polished and blued mounting hardware,
Ultra set back adjustable trigger, polished and blued rear site plate, hand selected Maccari mainspring
from 1980's production run (private reserve) and all going in a hand inletted laminate varmint stock.






R1 Varmint stock after rough shaping and hand inletting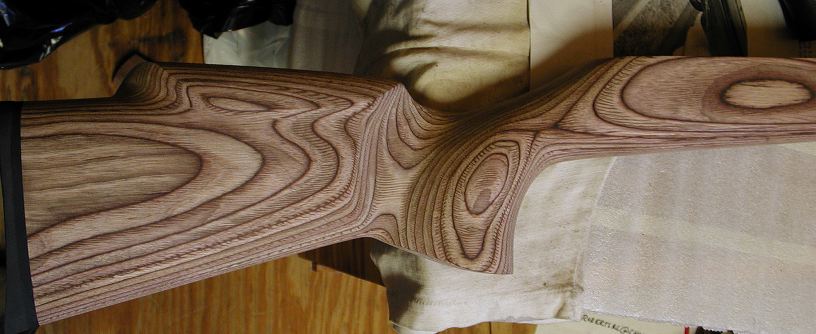 Before shaping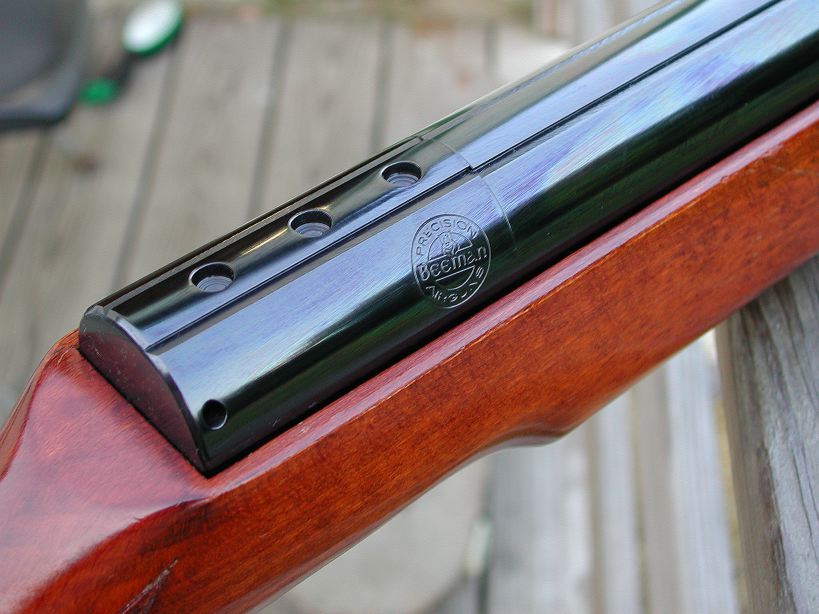 Receiver back from bluing in full sun.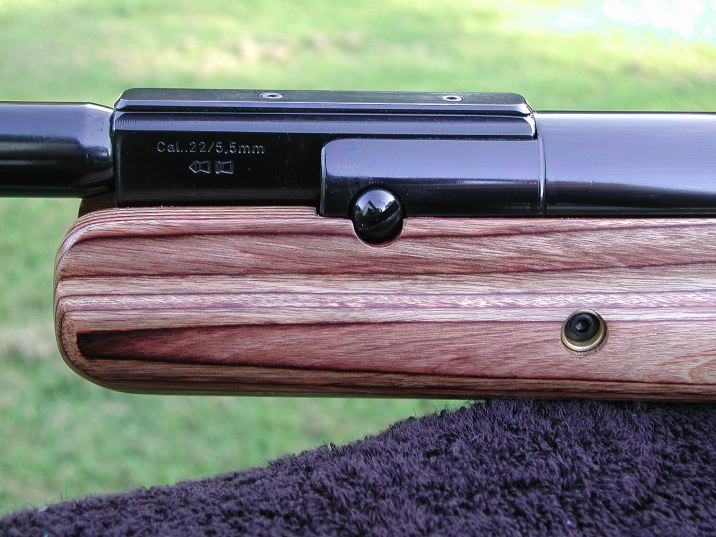 Gun coming together.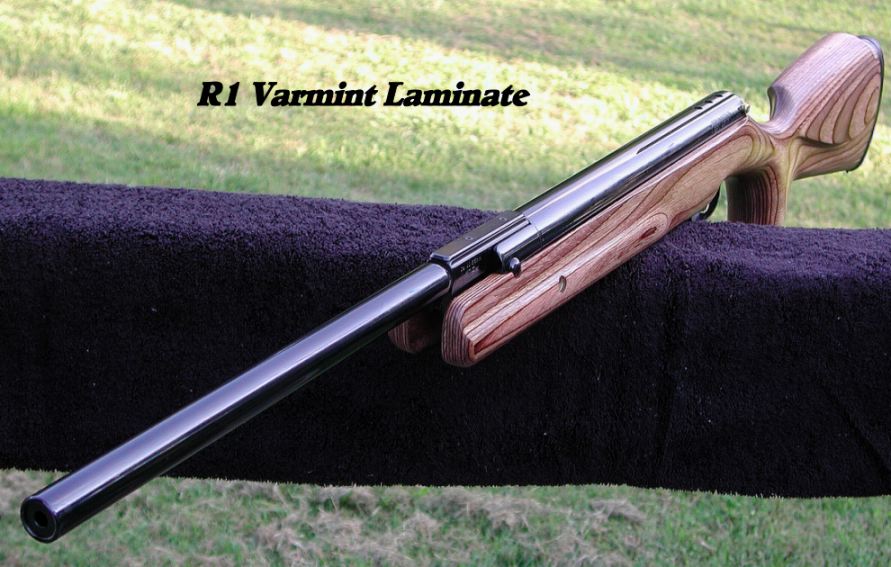 Profile of assembled rifle.